Maths
Scroll down for previous learning ideas and website links:
1st June 2020
Maths with Carol Vordemon. (This is a free site during the lock down)
Quick addition number pairs Click here - how quickly can you match the addition pairs?
Warm up Level 1 – More Quick number addition Click here This is quick fire addition. How many can you answer in 40 seconds?
Hot tip!
If you can't add the numbers in your head remember to put the biggest number in your head and use your fingers to count on, on your fingers.
i.e. 10 + 3 Remember 10 in your head.Hold up 3 fingers and put each on down as you count on.
Start with 10 and count on 11, 12, 13. The answer is 13!
Here's a great Parent explanation of counting on with Carol. (scroll to the bottom of the page for Carol's video) It's called Explorer, Key Stage 1, Carol's Advice for parents, Adding up.
There are lots of other activities and lessons on this site that you can try.
Try them now while they are FREE!
​​​​​​​​​​​​
​​​​​​​15th May 2020
Give your children objects to count out – add and take away with – to help them find the answers. I.e. you could use lego pieces, pennies or even sweets.
You could also make a number line or use a ruler to count forwards and backwards from numbers. Remind children that when adding the answer will be a bigger number and when taking away the answer must be a smaller number. If using a number line remember to jump to the next number as you add. Do NOT count the number you start on. NB: Most children in Year 1 will be using number lines that go up to 20 or 30. Try solving the same problem using both methods – with the number line and with objects to count.
See videos below for help with addition and subtraction on a number line:
7th May 2020
Roll a dice and add the number you can see on the top to the number on the bottom of the dice. Keep rolling and keep adding. Write down the sum using the signs + and =. What do you notice?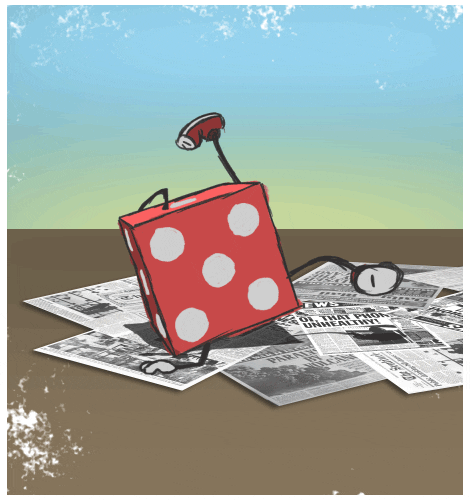 Learn numbers which add to 10. Play grab'em with a partner. Get 10 of something (10 lego squares, 10 x 1ps, 10 bits of dry pasta). On the count of 3, both grab as many of the objects as you can. You get a point if you correctly guess how many objects YOUR PARTNER has.
24th April 2020
Choose non-standard unit of measurement to measure and compare lengths of different objects, for example a cereal box, books etc. Use shorter, longer, shortest, longest vocabulary to compare the objects.
Fill up different sized containers with water in order to compare their capacities (the maximum amount that something can contain) and volume (the amount of space occupied within the container). Which container has the biggest capacity? Which container has the smallest volume?
17th April 2020
Telling the time - half past and o'clock.
Write out the months on cards. Practise reading them and putting them in the right order. Can you sort the months into seasons? - Summer/Autumn/Winter and Spring months.
9th April 2020
Money recognition and adding money
Make a shop and label things with the different denominations of money. i.e. 1p, 2p, 5p, 10p, 20p, 50p, £1.00, £2.00, £5, £10 etc.
Can your child recognise and match the correct money to actual money? When they know all the types of coin and notes. You could use different prices and practise combining money e.g. 3p = 1p + 2p, 11p = 10p + 1p etc – please use real money if possible.
Play 'What's the time Mr Wolf?' with your home made clock.