English
Scroll down for previous learning ideas and website links:
1st June 2020: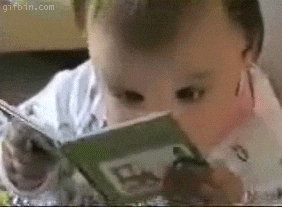 Read along here with some of Miss Ullathorne's favourite books. Hairy McClary, Owl Babies and Rumble in the Jungle.
Here is a story you can hear in other language. Lulu loves stories.
You can listen to this story in 20 different languages. So if you speak another language you will probably find it here.
15th May 2020
Choose a word from the spelling list attached at the bottom of this page ↓↓.
While your partner jumps 12 times, how many times can you correctly write your word? Swap over. Choose a new word, change the physical activity eg 12 hops, 12 squat jumps, 12 claps etc).
7th May 2020
Write a letter to your teddy explaining about what is going on at the moment in our country, your street, your home. Write about how you feel about this and what you are looking forward to doing. Write about what you are enjoying doing at home. Make sure you explain to teddy about how to keep safe too!
24th April 2020
Retell your favourite story from our Teachers Telling Tales on the school website.
Write instructions on how to make your favourite dish.
17th April 2020
Phonics- follow the links below for phonics activities
Reading-
Choose one your own books and pretend to be a storyteller like the story tellers on the videos. Use props and interesting voices! When you have practised, read it your family.
Use your phonics skills to choose the correct word to make it make sense.
Writing-
Learn to draw cartoon characters and make your own cartoon strip. Click here.
9th April 2020
Read a book about animals and write a book review. Include:
-book title and author
-what was your favourite part and why
-who was your favourite character and why?
-Draw a picture of your favourite part.

Draw an animal and label the body parts.
​​​​​
Ongoing
For 'PhonicsPlay' use free login details. Username: march20 Password: home
Practise spellings from attached 'high frequency' list. Can you put them into a sentence?
Join Oxford Owls for free and get access to lots of age appropriate, educational online books to read and activities. You will find books that focus on phonic sounds as well as interesting non-fiction books and imaginative stories. It's all here – for free! You do not have to join to get the above resources.