Visit by a British Athlete
KS1 were visited by Lina Neilsen, the European Junior 400m relay champion. She took an inspirational assembly about how she got in to athletics and her training. (She had been inspired herself by an athlete visiting her school when she was younger!) She also talked to the children about how important it is to have a healthy diet; she showed them some of the meals she cooks to eat healthily.
All the children in Year 1 and 2 had a workshop with Lina. They enjoyed energetic warm ups and learnt how to pass a baton correctly for a relay race. They had a chance to practice their sprinting skills and to work as a team in a relay. Children also enjoyed seeing the gold medal she won at the Junior European Championships.
Lina has been targeted to run in the 400m, or 400m hurdles at the Tokyo Olympics in 2020, but in the meantime she is hoping to make it in to the Rio 4x400m relay team, along with her twin sister Laviai.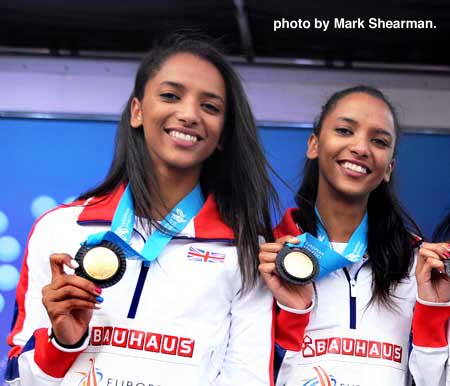 Her final opportunity to be selected for Rio are in the next few weeks. We wish her all the best and have our fingers crossed that we will see her competing at an Olympics soon!